CONTROL BUILDING - KINTYRE PENINSULA
CLIENT: SCOTTISH & SOUTHERN ENERGY
PRINCIPLE CONTRACTOR: BAM NUTTALL
PROJECT OVERVIEW
In May 2014 TSL was awarded a contract by BAM Nuttall to construct a new industrial building on behalf of SSE. The building would house control equipment for a new 132kV substation at the Argyll end of the new Crossaig to Hunterston undersea cable. The cable will carry electricity from renewable energy projects to central Scotland.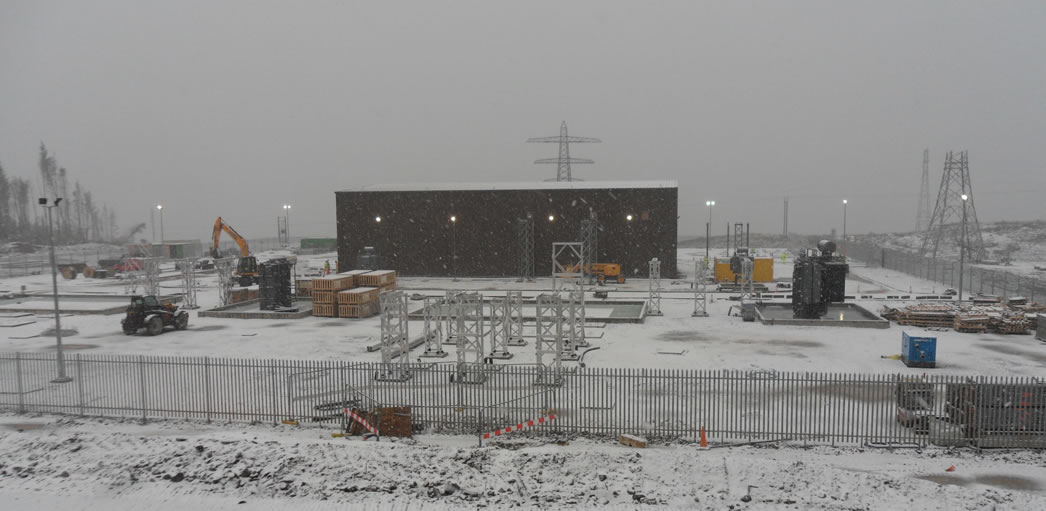 SCOPE OF WORKS
The works included construction of a steel portal frame building, all associated concrete works, a mezzanine floor, control equipment plinths, bund walls and a substantial overhead crane. In addition there were several work spaces including offices, canteen facilities and monitoring stations, which all had to be completed to a clinical standard, to prevent contamination of the highly technical and expensive electronic control equipment being installed by Siemens.
DELIVERED ON TIME
TSL undertook this challenging project with an extremely short lead time. Despite supply chain delays, mainly caused by logistical issues due to the site location, we handed over the completed building within the original timescale agreed.
BAM Nuttall and TSL were pleased with the outcome of the project and we have agreed to strengthen our relationship for appropriate projects in the future.