Client: Private Client
Overview
TSL Contractors Ltd was appointed by Cameron & Webster Architects to construct a £0.9m bespoke detailed three bedroom house in Argyll.
Background
The project was extremely challenging and interesting from the offset, with the ground floor of the house being built under ground level and in into the cleft of a cliff edge 105m above sea level.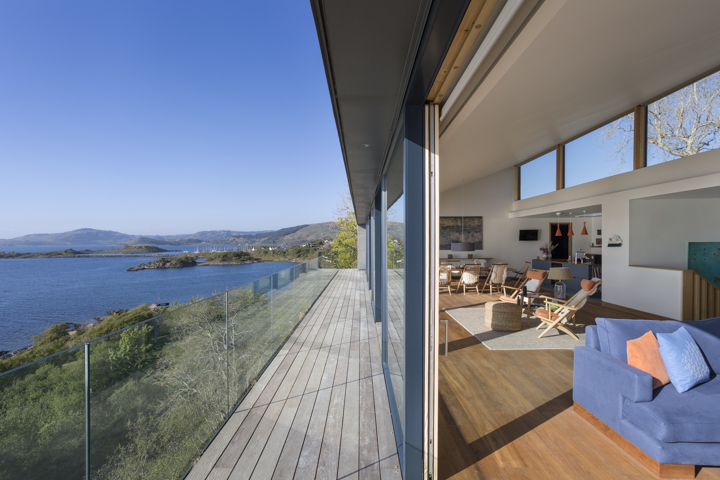 Works Carried Out
The ground floor consists of three en-suite bedrooms with sea views, the first floor consists of an open plan living room and kitchen area, Gym, Sauna, Steam room, Utility room, Boot room, Office and two toilets.
The front of the house features 24metre long glass wall running the length of the house, showing off some of the best and most stunning views in the west coast of Scotland.
The house is airtight with a mechanical ventilation heat recovery system. All of the heating comes from a ground source heat pump which required drilling two bore holes 140metres in to the ground 16metres apart with a connection loop fed back to an NIBE boiler in the plant room. Underfloor heating is provided throughout the two floors. The house features four main materials - Zinc, Siberian Larch, Glass and Stone giving it a truly unique character.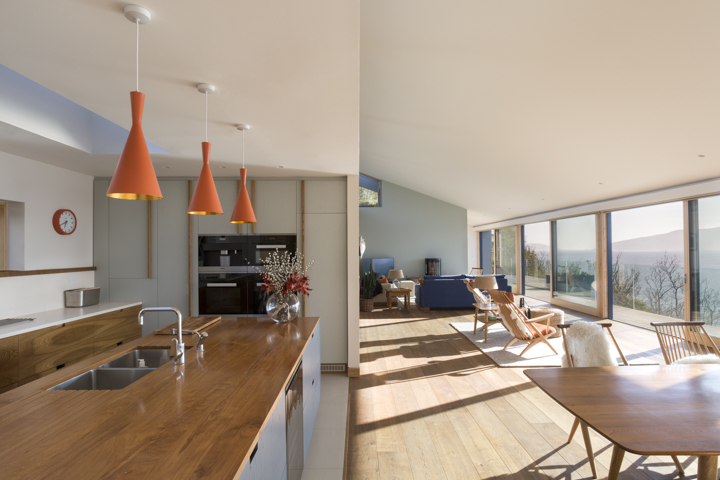 Finishing Touches
The attention to detail in the house is extremely high with shadow gaps featuring throughout the house, all of the internal finishings are bespoke and of the highest detail.